Posted by Beverley Scott on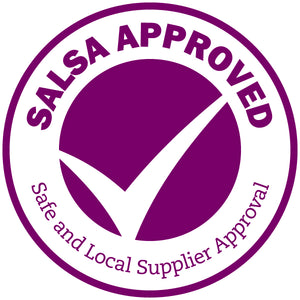 We are proud to announce that we have achieved SALSA accreditation again, after demonstrating that we can operate to the highest standards as a food manufacturer and supplier.
"Maintaining accreditation is an essential part of The Innocent Hounds commitment to excellence in pet food manufacturing," said Chloe Heaton, Founder of The Innocent Hound. "We are proud to receive this recognition and grateful to the accrediting body for their support throughout the process."
Posted by Luke Derbyshire on
Our 4 legged family members deserve the best when it comes to nutrition and overall well-being. While we often hear about the importance of a balanced diet for dogs, there are specific ingredients that can provide a range of health benefits. In this blog post, we'll explore two such ingredients: cinnamon and pumpkin.
Posted by Phoebe Mason on
With The Great British Bake off in full swing, we wanted to share a step-by-step guide on how you can bake your four-legged friend their very own cake using our ready-made mix!