Posted by Beverley Scott on
Whether you're a seasoned dog owner or you've only just picked up your puppy, learning about enrichment could be the best thing you do. 
Put simply enrichment is anything that engages your dog's senses. 
Posted by Beverley Scott on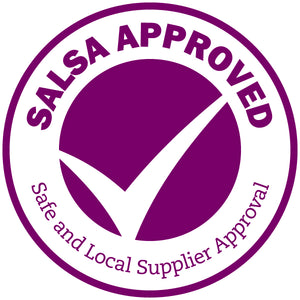 We are proud to announce that we have achieved SALSA accreditation again, after demonstrating that we can operate to the highest standards as a food manufacturer and supplier.
"Maintaining accreditation is an essential part of The Innocent Hounds commitment to excellence in pet food manufacturing," said Chloe Heaton, Founder of The Innocent Hound. "We are proud to receive this recognition and grateful to the accrediting body for their support throughout the process."
Posted by Luke Derbyshire on
Our 4 legged family members deserve the best when it comes to nutrition and overall well-being. While we often hear about the importance of a balanced diet for dogs, there are specific ingredients that can provide a range of health benefits. In this blog post, we'll explore two such ingredients: cinnamon and pumpkin.
Posted by Beverley Scott on
It's that time of year where the evenings are long and hopefully the weather is sunny and warm. What better way to spend the evening than taking a long walk through the parks and fields with our canine companions.
Posted by Beverley Scott on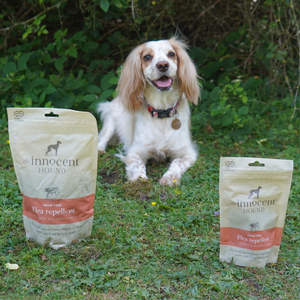 Fleas and ticks are ectoparasites – this means that they live on the outside of your dog. Whilst being horrible to think about, they also have the chance to cause irritation and inflammation in your canine companion as well as potentially to us!