Posted by Beverley Scott on
The health and happiness of your furry friends can be hugely impacted by what you feed them. Choosing a good diet, with high-quality food and treats is essential for their overall health and well-being and can help to minimise the risk of obesity and other life-long health issues. Just like us, your dog should eat a balanced diet each day to give them the nutrients they need to keep them fit and active.
Posted by Phoebe Mason on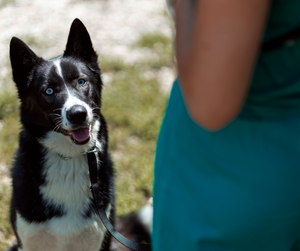 Dog training doesn't have to be a tedious or boring experience! In fact, making training fun can help to keep your dog engaged and motivated to learn. Here are some ideas for fun dog training activities.   Play fetch: Fetch is a great way to combine exercise and training. Start by teaching your dog to retrieve and bring back a toy or ball, then gradually add commands like "drop" or "stay" to make the game more challenging. Use interactive toys: Interactive toys, such as puzzle feeders, can be a great way to challenge your dog's mind and teach problem-solving skills....
Posted by Phoebe Mason on
When the weather turns for the worst, the thought of spending time outdoors becomes less appealing. Here are some fun ways to keep your hound occupied while staying cosy inside. 
Posted by Phoebe Mason on
We use 1
00% naturally shed British antlers
, sourced from the Scottish Highlands.
Posted by Phoebe Mason on